Why Not Eid?
SLUSD is very diverse, as for its holidays, not so much…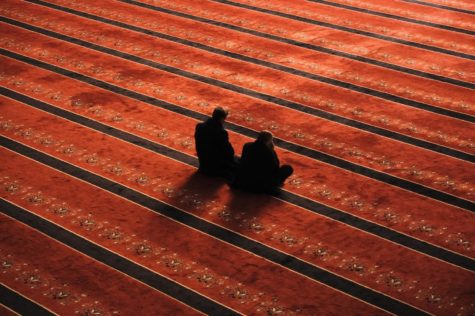 About 3 million Muslims celebrate Eid Al-Fitr and Eid Al-Adha every year, but it is yet to be recognized as a national holiday in the United States. 
Mayor Bill De Blasio of New York City announced the addition of Eid Al-Fitr and Eid Al-Adha to the city's holiday schedule back in 2015.
"They are getting their holiday, we should get our holidays also – everybody should have a holiday," said Abdul Khan, an office coordinator at Jamaica Muslim Center in Queens, New York, according to The Guardian. 
As of January 26, 2023, the San Francisco Unified School District has taken up a proposal to add Eid to holiday calendars. They came up with the idea of recognizing the religious holiday without formally labeling it as a school holiday. 
"We feel this is a civil rights violation, we will continue to fight back," said Lara Kiswani, the Executive Director of the Arab Resource and Organizing Center, according to NBC Bay Area.
For many schools, April is the peak of testing season. This year Eid Al-Fitr falls on April 21, 2023. 
Hannah Shraim, a 14-year-old Muslim girl in Maryland was disappointed that she had to study for the PSAT on the day of Eid. 
"Come on, do they really have to schedule it [PSAT] the day after Eid? They would never schedule a test after Christmas," said Shraim, according to USA Today.
San Leandro Unified District has not yet observed the Islamic holiday despite its diverse student body.
Muslim students have no other choice than to miss school. Some even have to attend school because of important events, like exams. 
I have to miss school to take part in Eid, but usually, my teachers are very understanding and lenient. 
Despite that, missing school is still very stressful even after one day. Getting back on track with classmates isn't easy, not to mention the work that must be made up in 6 different classes. 
If we were to have an official school holiday, Muslim students and even staff wouldn't have to feel guilty about participating in their religious holidays twice a year.
SLUSD should take its Muslim students and staff into consideration and recognize their Islamic holidays. I speak on behalf of all Muslim students when I say that Eid should be acknowledged.
Leave a Comment